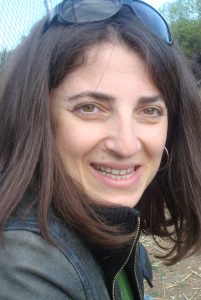 Dr Elissavet Georgiadou -Short CV
Dr. Elissavet Georgiadou lives and works in Thessaloniki, Greece. She is a teacher and a researcher on graphic arts, new media, and educational hypermedia systems.
She holds a degree in Graphic Arts from the Technological Institute of Athens (1991), a diploma in Photography from the Hellenic Cinema and Television School Stavrakos (1991) and a Postgraduate Diploma in Education from the Greek School of Pedagogical and Technological Education. Holding a full scholarship from the Greek State Scholarship Foundation (IKY), she received the Master of Arts degree in Image Studies from the University of Kent at Canterbury (1994) and a PhD degree in Educational Hypermedia from De Montfort University, UK (1998) with the thesis "Web-based Courseware in Higher Education: A Proposed Framework".
Her research was presented at international conferences, published in books and peer-reviewed academic journals and received hundreds of citations .
She is the mother of two boys and since 2013 she is a mature student in the School of Film Studies at the Aristotle University of Thessaloniki, Greece and works on short films and documentaries.
For more information: Elissavet's personal web-page