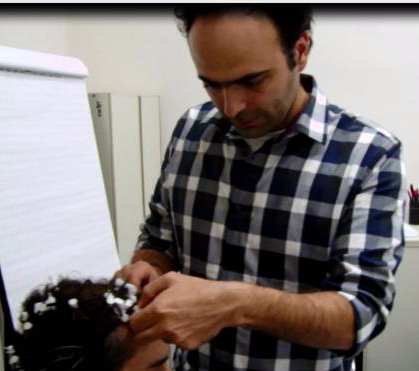 Dr Christos Moridis - Short CV
Dr. Christos N. Moridis received the BS degree in communication, media, and culture from the Panteion University, the MSc degree in advanced systems of computing and communications, specializing in intelligent systems, from the Aristotle University, and the PhD degree in Information Systems from the University of Macedonia.
He is the author of many journal publications and papers in international conferences and book chapters.
His research interests include affective computing, embodied agents, emotional assessment using electroencephalography, machine learning, search engines, e-commerce and Human Computer Interaction.
Dr. Moridis is currently a Visiting Professor at International Hellenic University, and collaborating with the SMILE (Smart and Mobile Interactive Learning Environments) Lab, University of Macedonia (Greece).
Dr. Moridis is also the founder and director of Digital Agency NetValue S.M. Ltd. He is a member of the IEEE, the IEEE Computer Society, and the HUMAINE Association.